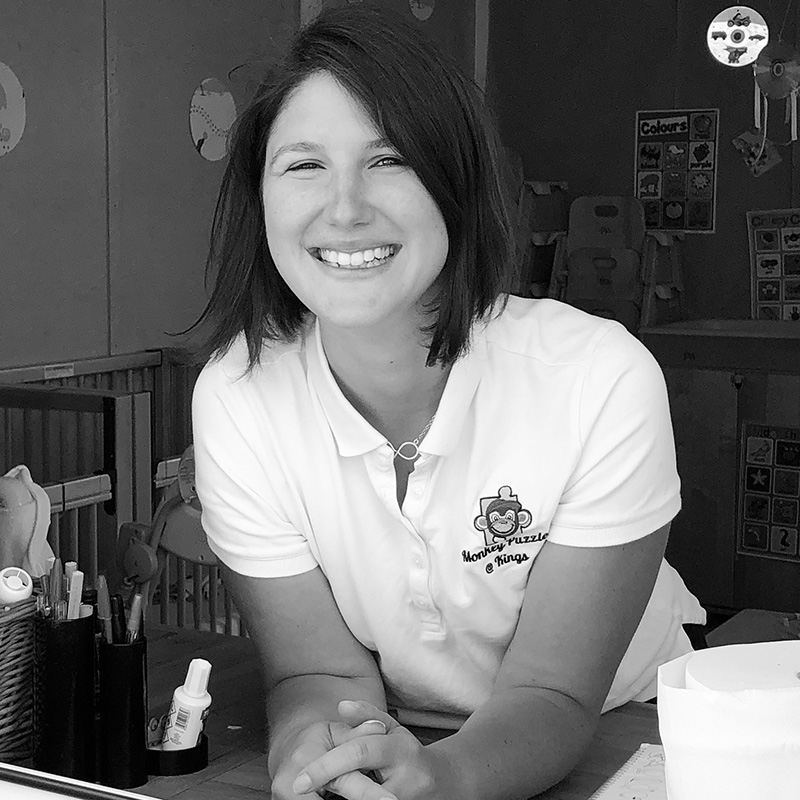 Sophie has been part of the Monkey Puzzle Tribe since 2010 and has brought with her a wide range of experience from both on island and off.
Sophie obtained her Level 2 Diploma in Care and Early years from the College of F.E. before continuing on to obtain her Level 3 Diploma in Childcare and Education.
Sophie has brought previous experience to our team after working in other local setting as well as Nurseries and Schools in Australia.
Sophie is our current nursery manager however you can also find her working within our funky fish age range of 1-2 years aiding the children in developing new skills in a safe and fun environment.