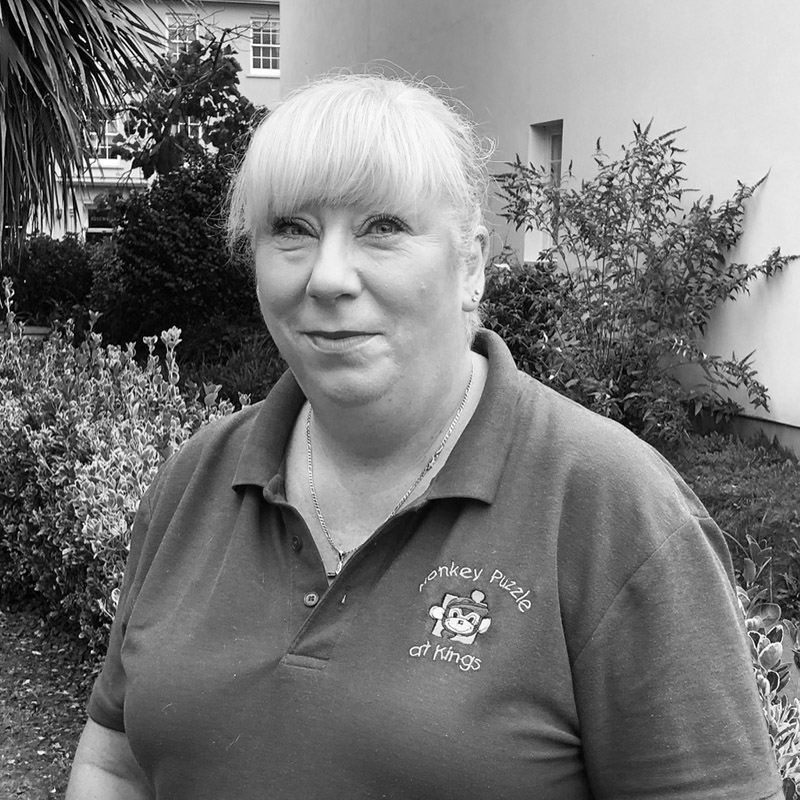 Geraldine joined the Monkey Puzzle team in 2008 bringing 13 years worth of experience to the Baby unit from numerous other local settings.
Gerry is a fully trained Geriatric Nurse but turned her attention to child Care after raising her three grown up children.
Gerry has completed various childcare courses through the College of F.E. and has gained her certificate in First Aid training and continues to attend new courses to this day.
Her time in the Baby Unit is happily spent watching and aiding the babies to develop and grow in a happy and safe environment.