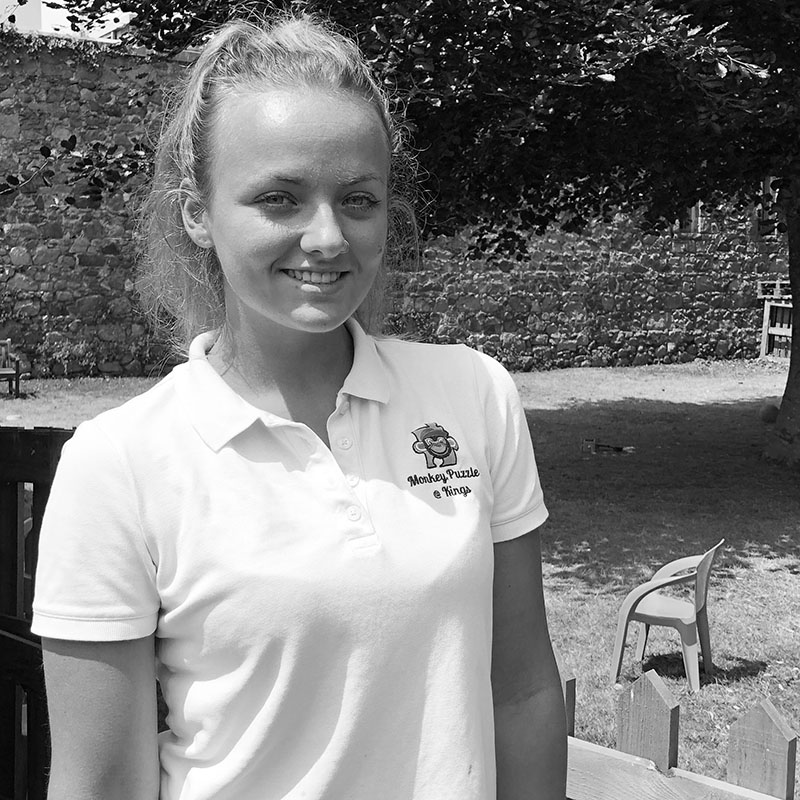 Chloe has been with the Monkey Puzzle team since January 2016 during which time she has gained her Level 3 qualification in Childcare and Education.
She has worked throughout the nursery to help aid in her understanding and knowledge from her courses and has worked as holiday cover to help cement her experience of the age groups.
From September, Chloe will be undertaking a new challenge by joining the Funky Fish team within the age group of 1-2 years, helping the children to reach developmental milestones and to help aid them in their learning journeys.