Here at Monkey Puzzle, we love to keep the children's' creativity flowing by taking part in lots of arts and crafts activities centred around our current topic work. At the moment the children have been learning all about bonfire night and what the ensuing autumnal weather will bring. We have covered everything from the changes in the environment, to daylight savings time, to what animals hibernate during the winter.
Art is a very important subject for us to cover as it allows for the children to think creatively about their environment around them. It is amazing what they can make out of nothing and what a few leaves stuck onto paper with some glitter can make. Talking about their artwork helps them to become more confident in their language and to help broaden their repertoire of words.
Early Education has worded the benefits of practising art with your children perfectly so we thought that we would post their article below for you all to have a look at as well as a link to their other publications.
Happy Reading!
Page 1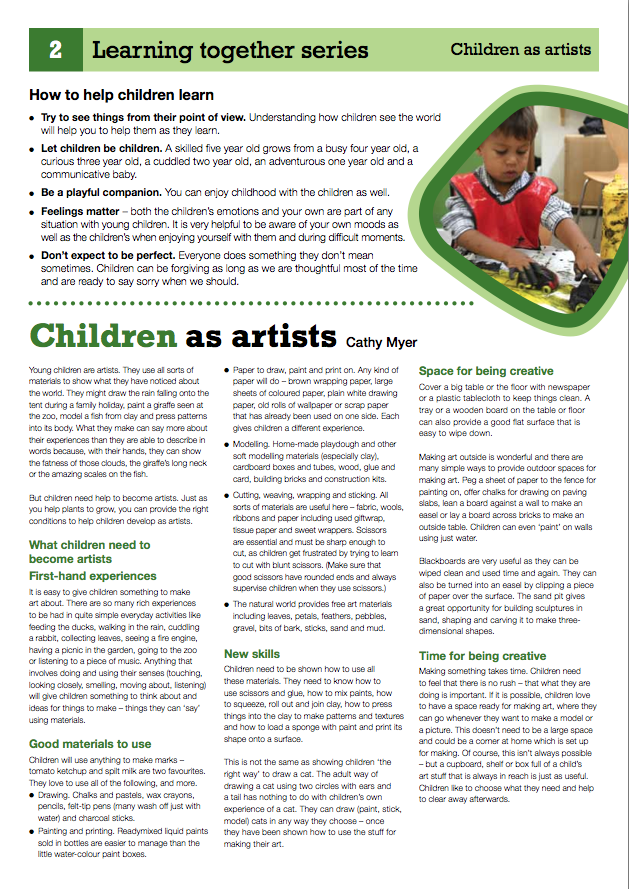 Page 2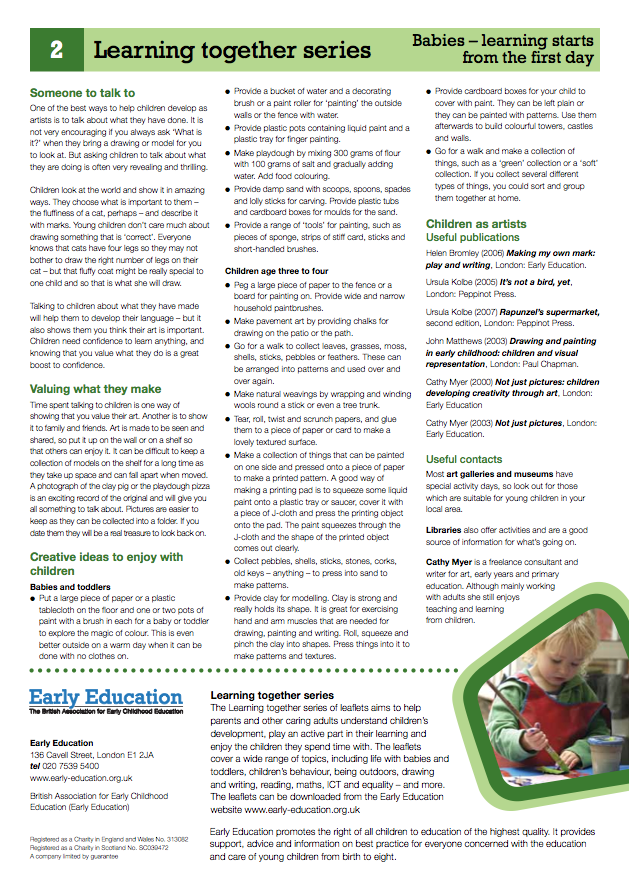 http://www.early-education.org.uk/publication_search?title=&field_resource_isbn_value=&field_resource_author_value=&field_resource_publication_year_value[value][year]=&field_resource_type_tid[]=18